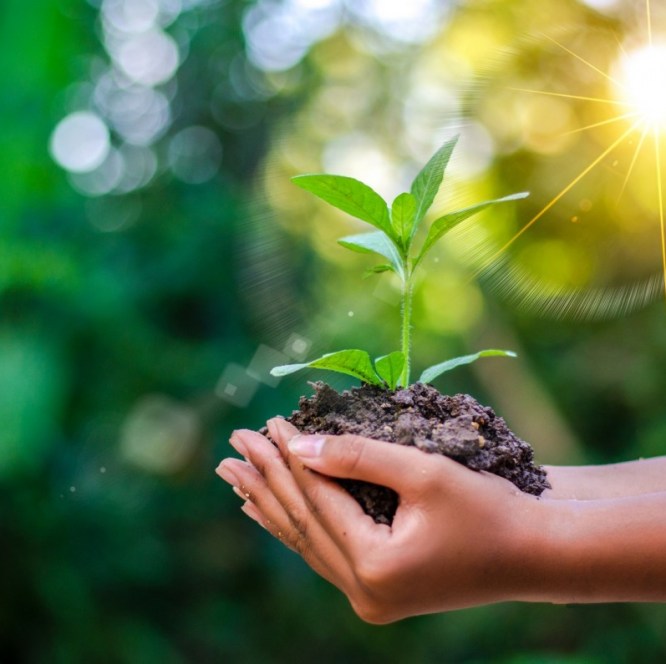 My Healthcare, My Future
MSD Ireland is committed to making a difference in all that we do. We are a patient-centric organisation and we are committed to championing the patient voice and perspective across our business.
Our My Healthcare My Future research projects provide unique insights into key areas of most concern and relevance to patients and are collaborative projects involving stakeholders from across the healthcare landscape in Ireland.
These unique research projects provide insights into the areas of most importance to healthcare consumers in Ireland and are shared with stakeholders including Government, healthcare providers and healthcare organisations, with the aim of informing and shaping debate on key topics.
To view the 2021 report 'Covid-19 & My Health: Freedom or Fallout', please click here.
To view the 2019 report 'The Right Click? Benchmarking levels of trust in online healthcare information' please click here.
To view the 2016 report 'My Healthcare, My Future: Public Perspectives on the Future of Healthcare in Ireland,' please click here.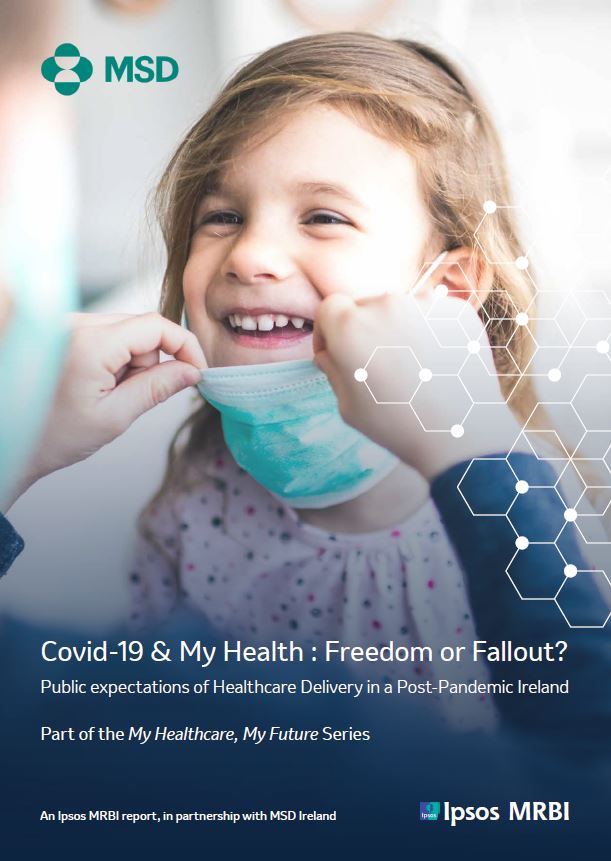 Covid-19 & My Health: Freedom or Fallout?
2 in 5 Irish people more vigilant about their personal health since Covid-19 hit but initial enthusiasm has waned
New research from Ipsos MRBI and healthcare company MSD Ireland reveals fresh insights into Irish public perceptions of healthcare, now and into the future, following the global Covid-19 pandemic.
According to the research, 41% are more vigilant about their personal health now than they were before the Covid-19 pandemic. However, concerns exist around the future of healthcare in Ireland, including how our health services are structured, financed and administered.
The research report 'Covid-19 & My Health: Freedom or Fallout?', explores and examines public expectations of healthcare delivery in a post-pandemic Ireland, under the lens of four core pillars of investigation, which includes: My Personal Health, My Health Service, My Access, and My Digital Health.
Looking more closely at the pandemic, Covid-19 has caused a re-appraisal of our own personal health. However, the unexpected length of the pandemic has led to a sense of fatigue among the public, with the positive behavioural changes that were improving our health now starting to wane. Personal health remains the top priority and the Irish public want to be involved in how it is managed:
41% think about their personal health more now than they did before the Covid-19 pandemic.
91% are willing to be involved in the decision-making process around their treatment plan.
92% are willing to ask questions if they are unsure of what a doctor or nurse is telling them.
Among the key findings, the report has identified a public divide in public optimism versus pessimism for the future of Ireland's healthcare service and confidence levels in the public's healthcare needs being adequately addressed. Looking beyond the pandemic, but factoring in its impact over these last two years, the report highlights varying levels of optimism about our future care:
40% are optimistic about the Irish healthcare service in the future.
39% are pessimistic about the Irish healthcare service in the future.
20% are unsure - neither optimistic nor pessimistic.
Among the points of criticism observed, respondents called out systemic problems in the Irish health service, including concerns around finance, infrastructure, administration, and a sense of bureaucracy. The potential cost associated with the Covid-19 pandemic is a significant concern, with many believing that healthcare was already in a fragile position prior to the outbreak of COVID-19. Furthermore, focus groups conducted as part of the research highlighted worries that Covid-19 will exacerbate current waiting lists and cause further delays for Irish patients. However, optimism exists for healthcare, with many having faith that healthcare in Ireland is improving over time and will eventually get to a point where it needs to be.
The Irish public reserved significant praise for those working on the front line of Irish healthcare, including GPs. Trust in GPs remains strong and, in a shift from hospital settings, the majority of the public (88%) said that they are willing to consider using community-based services in future, such as GPs and pharmacists, rather than hospital-based services. Furthermore, 85% are willing to consider using alternatives to GPs, such as their local pharmacist, when they require nonurgent healthcare services in the community.
This report is intended to continue the important conversations, not just about how Covid-19 will shape how we think about our health into the future, but how we will all collectively think about our healthcare system.
The research clearly highlights the important roles that individual healthcare professionals have in driving trust, confidence, and optimism in Ireland's system. It is important to acknowledge the extraordinary role frontline staff have played in Ireland's response to the various waves of Covid-19, which targeted some of our most vulnerable.