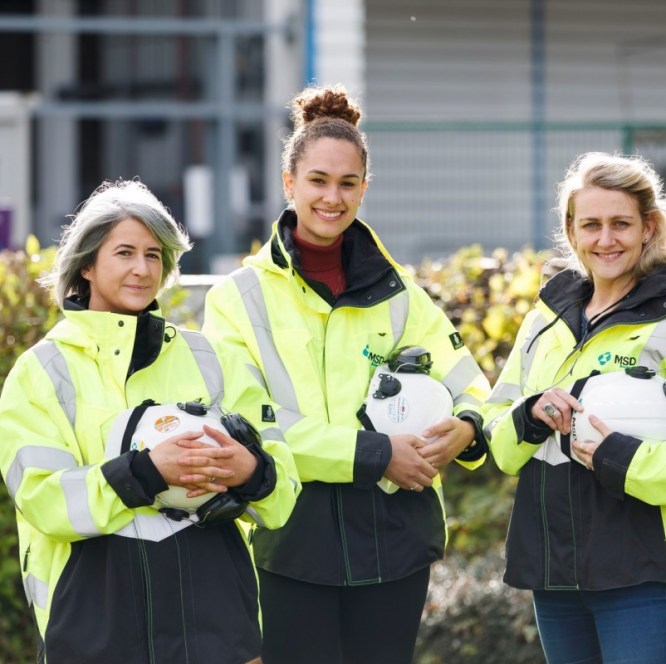 Making a difference – to our employees
Our people are key to MSD's global success and MSD's Irish employees play an increasingly critical role in driving our position as one of the world's leading healthcare companies.
Our existing portfolio and future pipeline ensures our employees in Ireland operate at the cutting edge of science and technology, and we're very proud that the pioneering work undertaken by employees in Dublin, Carlow, Cork, Meath and Tipperary helps to improve health and well-being globally.
We have a dynamic and diverse team of over 2,800 employees and are continuing to grow, with opportunities across our diverse businesses for people with ambition and drive to continuously grow, learn and develop.
That opportunity doesn't end in Ireland – there are numerous examples of Irish employees taking up senior positions with MSD around the world – furthering their careers at a global level.
Over the last 5 decades we have built what we call a culture of applied curiosity – one that sets us apart in the industry and drives the creation of new treatments and products that save and enhance lives.
Today we pride ourselves on creating an inclusive, collaborative and challenging employee experience, founded on trust and mutual respect.