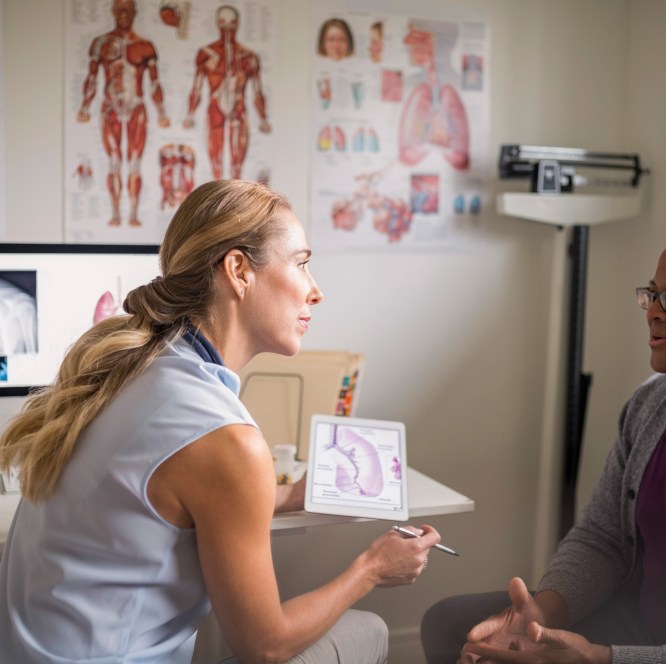 Patient & treatment education
We are here to help. Find the resources we offer below.
Helping you play an active role in your health care
Taking care of your health and medicines can seem overwhelming, but it doesn't have to be. Keep reading below for tips and information to help you with your overall health. This information is provided as tips and is not meant to take the place of any conversations with your doctor.
There are steps you can take to be smart about your medicines
Using medicines wisely
Whether you're at the doctor's office, pharmacy or home, there are important things you can do to use your medicines wisely.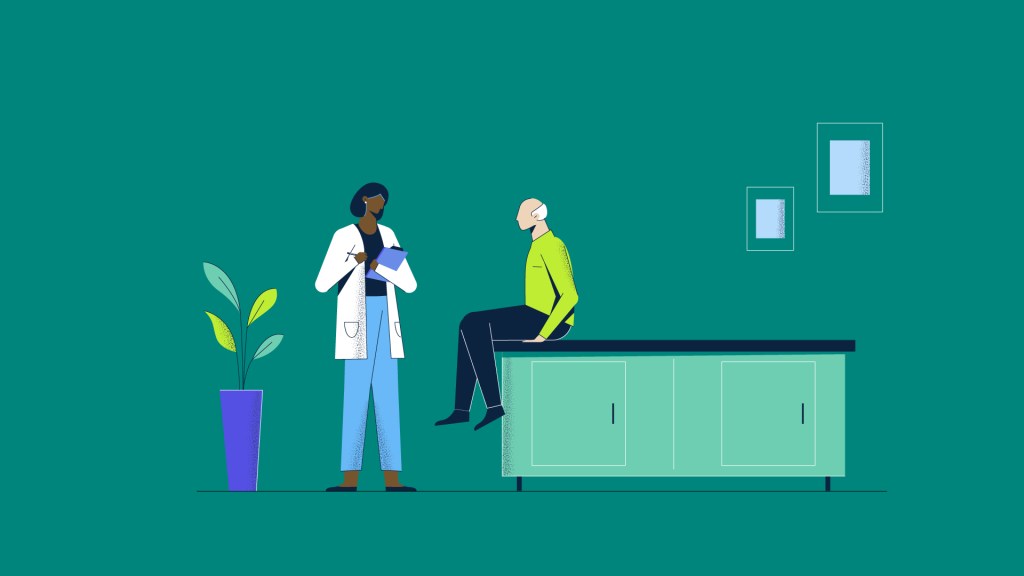 At your doctor's office, give information and ask questions about your medicines
A doctor's visit is a great time to make sure you understand the medicines you take:
1. Bring your medicine bottles or a written list of the medicines you take (including prescription drugs, over-the-counter medicines, vitamins, and herbal remedies or supplements) and any known drug allergies you have.
2. Tell your doctor and nurse if you are pregnant or breastfeeding so they can make sure it's safe to be taking certain medicines.
3. Be ready with questions about your medicines, especially for medicines that are new to you. Ask questions like:
What is the name of this medicine?
What is this medicine for?
When and how do I take it? Can I take it with other medicines?
Should I take it with or without food? Are there any foods I should not eat when I take it?
How long do I need to take this medicine?
Are there any side effects I should watch for? What should I do if I have a side effect?
At the pharmacy, get clear
instructions on how to take your medicine
Your pharmacist is an expert in medicines and an important resource to learn more about your medicines. So, take your time at the pharmacy and make sure to ask any questions that may help you better understand your medicines, including how to take and store your medicines. Here are some tips to consider.
1. When the pharmacist gives the medicine to you, remove it from the paper pharmacy bag and read the pharmacy label:
Check the medicine name to make sure it matches your prescription
If you don't understand how to take your medicine (dose, time of day, with/without food, etc.), ask the pharmacist to explain it to you. They will be happy to explain.
2. Don't be afraid to ask questions, such as:
How should I store this medicine? For example, does it need to be kept in the refrigerator?
Can I get this label printed in a different language?
Establish a routine when you are at home and when you travel
Take your medicines exactly the way your healthcare provider told you to. Here are some quick tips to make it easier for you:
1. Keep your medicines in one place so you know where they are
2. Remember not to leave medicines in your car because temperatures can vary
3. Use a paper calendar or the calendar on your mobile phone or another digital device to schedule reminders for taking your medicines on time
4. Plan ahead if you are going to travel:
Make sure you have enough medicine for your whole trip (take extra in case you need to stay longer)
If you are flying, pack your medicines in your carry-on luggage in their original containers so there's no problem going through the security check
5. Ask friends and family members for help with your medicines if you need it. For example, ask a loved one to help program mobile phone reminders for when it's time to take your medicines.
Taking care of yourself as a carer
Chances are that we will all be a caregiver or know someone who is. You may not think of yourself as a caregiver, but if you're taking time away from your own life to provide direct care for someone else, you are a carer.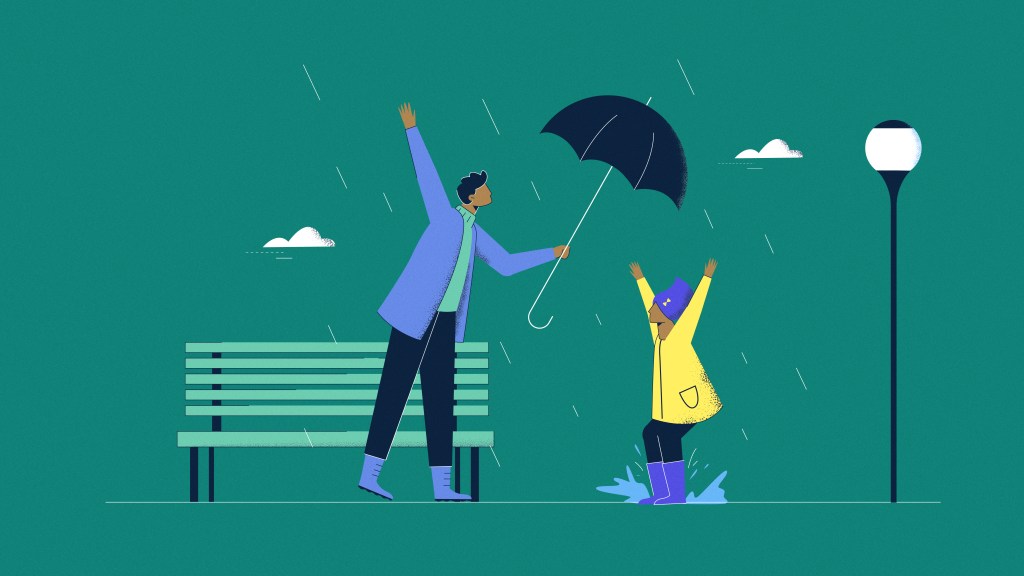 Carer tips
Higher levels of stress, anxiety, depression and other mental health effects are common among carers. Here are a few tips on how to take care of your own health so you can be strong enough to care for your loved one:
1. Accept offers of help from others and come up with specific tasks they can do, such as help with grocery shopping or other errands
2. Talk with your loved one's doctors and ask the questions that are on your mind
3. Be open to new technologies that might help you, such as apps for food delivery services and meditation
4. If the emotions of caregiving get in the way of your life, don't delay in talking with a mental health professional
5. Take breaks whenever you can - caregiving is hard work
6. Keep your loved one's medical and legal information organized and in one place, so it's up to date and easy to find when you need it
Above all, don't forget to pat yourself on the back – being a carer is one of the hardest - but most rewarding - jobs.
Just a little preparation can go a long way
Before you have your next doctor's visit, take steps to make sure you make the most out of your time, and your doctor's, too.
Below are a few things you can do to be ready to give and get the health information you need.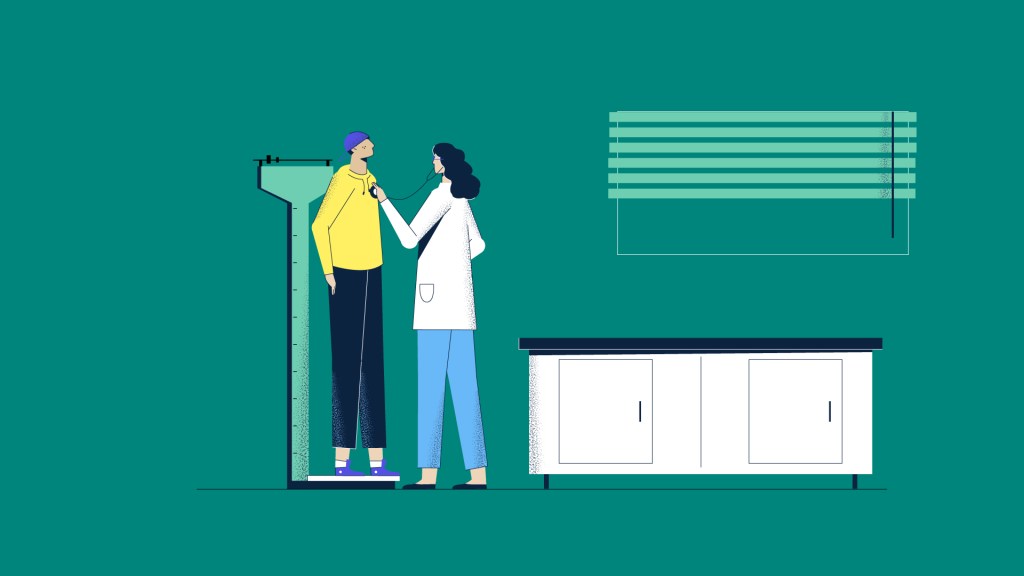 Before your doctor's visit
1. Prepare for your appointment by writing down any important points for discussion or questions you may want to ask:
The reason for the appointment
How am I feeling and what symptoms am I having
What can I do about my symptoms?
What tests will I need?
What are my options for treatment, and how will they help?
2. When you schedule a doctor's appointment, tell the doctor's office how they can help you
If the doctor doesn't speak your language, ask to have an interpreter at your visit.
Ask if your doctor offers telehealth visits. More and more doctor's offices are using virtual visits (using a computer, phone or tablet) to make it easier for patients to get health care without leaving home. Ask if this option is available.
3. Ask someone to come with you
Consider asking a family member or friend to go with your doctor's appointment to help take notes and remember what the doctor says.
4. Prepare ahead of time if you are meeting with a new doctor for the first time
Jot down a list of your symptoms or medical problems, plus the names, doses and timing of the medicines you're taking these days.
Next, make a copy to give to your doctor when you arrive for your doctor visit and ask them to add it to your medical records.
5. Don't be embarrassed – your doctor has heard it all
If you're planning to discuss a personal topic, one way to be more comfortable is to practice what you plan to say in advance.
At your doctor's visit, be an active partner in your health
Talking to doctors can be hard, or you may feel rushed. However, a doctor's appointment is valuable time that you don't want to waste. Think of yourself and your doctor as members of the same team and speak up about your health.
1. Explain how you're feeling – even the details
Only you know how you really feel, and that information is important for your doctor to know. Talk to your doctor openly and honestly about how you feel and any symptoms you may be having. This will help the doctor better understand how to best support your health care needs.
2. Ask questions
Your doctor might have insight into other treatment options. Try to keep an open mind about your conversation. Ask questions along the way so you understand everything the doctor is telling you.
3. Take notes
At your appointment, you or a person you brought with you should take written notes of what the doctor says. This will help you remember all they said, and lets you share it with your caregiver or others in your family.
Have a question about an MSD Product or want to report an Adverse Event or Quality Issue?
Please be advised that in accordance with the Irish Pharmaceutical Healthcare Association (IPHA) Code of Practice (click here to view the latest version), MSD is unable to correspond with or offer advice to members of the public on medical issues. If you have a concern about your medical condition please contact your Healthcare Professional directly for further information.
Adverse Event Information
Any notifications of Adverse Events should be sent directly and only to medinfo_ireland@msd.com.
Healthcare Providers
MSD is happy to engage with healthcare providers directly should they have any queries or require further information regarding our products.
Please contact us at +353 (0)1 299 8700.