Neighbour of Choice Programme
Making a difference - to our communities
One of our global initiatives, co-ordinated by the global corporate social responsibility office, is the annual Neighbour of Choice programme.  This offers MSD operations worldwide the opportunity to partner with local charities, organisations and projects to apply for a grant of up to $100,000 to support a programme or initiative.
MSD Ireland have been active participants in the Neighbour of Choice programme for many years, supporting many causes close to the hearts of our employees and the communities we operate in.
We were delighted to reveal our Neighbour of Choice partner for 2021 as Teen-Turn, an organisation dedicated to highlighting career opportunities in science and technology to teenage girls from under-represented backgrounds.
Since it was established five years ago, Teen-Turn has helped over 1000 girls kick-start their careers in STEM and MSD Ireland's funding has allowed the organisation to expand their programme to support teenagers in Cork, Tipperary and Carlow, as well as enhancing the programme already in operation in Dublin.
Diversity and inclusion are key values and strategic imperatives for MSD Ireland's business and we recognise that when we break down barriers and change mindsets, we unleash the powerful potential we need to help us Invent for Life every day. Ireland has an incredible legacy in terms of pharmaceutical excellence, but we can only continue to lead the way in this area if we inspire the next generation and beyond to look at the career opportunities we offer.
We're really looking forward to continuing to work with Teen-Turn and the participants in the programme to showcase the many terrific opportunities available in MSD Ireland. We'll keep you updated as this exciting programme continues throughout the year and are looking forward to seeing our teams support this important initiative.
For more information you can visit the Teen-Turn website here.
Our Neighbour of Choice partner for 2018 and 2019 was Jigsaw, the national youth mental health centre which enabled them to launch Jigsaw Online, an online youth mental health service which will ensure they can reach more young people across Ireland, broaden their range of essential services and increase their accessibility by offering an always on 24/7 services.
If you have a programme that you think may be suitable for the Neighbour of Choice grant, please contact pcerruti@reputation-inc.com and mrosney@reputation-inc.com.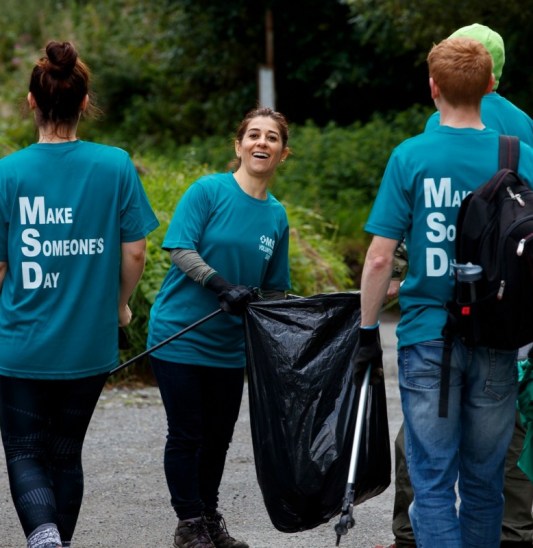 Environmental and sustainability pillars
Junior Achievement Ireland